Bespoke Conveyor
We have a wide range of knowledge and experience in conveyor manufacture, and have designed and built numerous types and variants of conveyors.
All systems are designed and built to the specific requirements of our customers' needs.
If you have a special conveyor requirement and need help in specification, design or manufacture please contact us.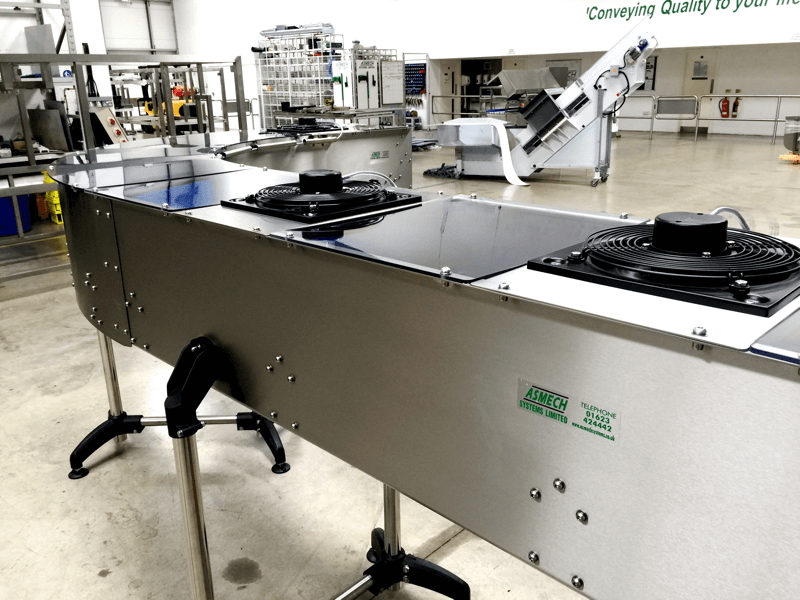 'Image above is a Cooling Conveyor'